Moon and Me
I was delighted to work with Andy Davenport, Creator of Teletubbies and In The Night Garden, on his most recent project Moon and Me. My role started out as head of the puppet department in Atlanta and evolved to include head of the Art department as well. I was a proud organizer of over 30 talented and hard working individuals.
The show features live action puppetry. Each puppet is about the size of a standard stop motion puppet but contains animatronics and analog controls.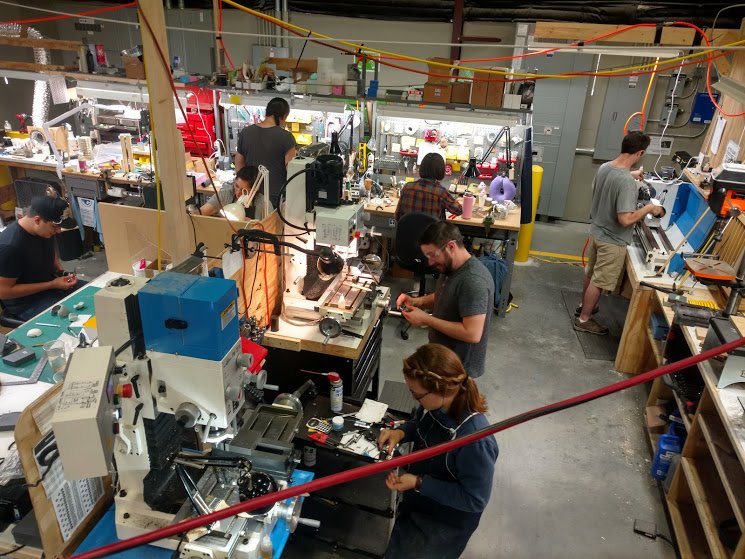 The workshop and some of my amazing crew. On stage at Pinewood Atlanta for "MOON AND ME".
---
Role Director of Practical effects – Puppet department + Art department

For CBeebies – Produced by Foundling Bird, Sutikki, Bento Box

Date July 2017 – November 2018